Situated in the South Western Queensland country towns of St George and Dirranbandi, the Riverlife Church of Christ is an evangelical and multi generational congregation that welcomes you.
We are a church which believes in the centrality of Jesus as our Lord and Saviour. We believe we are children of God the Father, and are guided and empowered by the Holy Spirit.
We look forward to having you join us at:
Easter 2022 Services
Good Friday

9:30am St George
6:00pm Dirranbandi (venue TBD)

Easter Sunday

8:00am Dirranbandi (Tennis Club)
10:30am St George
Easter Scavenger Hunt happening in St George, more details available on Facebook!
St George Services
276-296 Alfred Street
St George, Queensland 4487
Riverlife St George Facebook: https://www.facebook.com/riverlifecoc/
1st Sunday of the month: 9:30am
2nd Sunday of the month: 9:30am
3rd Sunday of the month: 5:30pm evening service
4th Sunday of the month: 9:30am
5th Sunday of the month: combined service with Riverlife congregation from Dirranbandi and Begonia (time and place will be advertised on our Facebook page)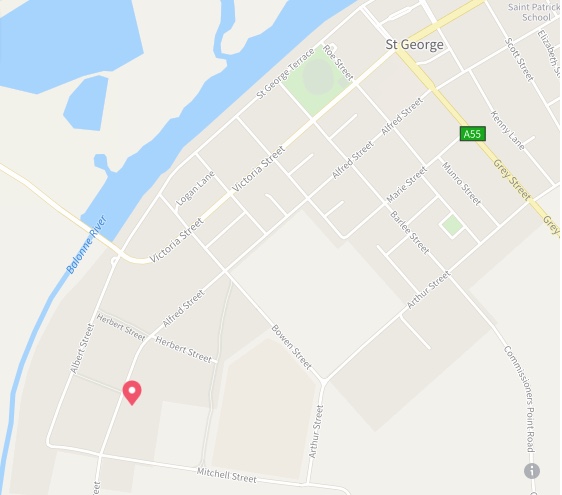 and
Dirranbandi Services
Services in Dirranbandi are mainly being held at the Dirranbandi Tennis Club, 23 Theodore Street.
Riverlife Dirranbandi Facebook: https://www.facebook.com/Dirranbandi-Church-of-Christ-108080284047217/
Riverlife Dirranbandi Website: https://www.dirrancoc.com/
1st Sunday of the month: 6pm at 21 Railway Street (Home Service)
2nd Sunday of the Month: 9am at Tennis Club
3rd Sunday of the month: 9am at Tennis Club
4th Sunday of the Month: 9am at Tennis Club
5th Sunday of the month: combined service with Riverlife congregation from St George and Begonia (time and place will be advertised on our Facebook page)